John Hunter Hospital leads the way in rooftop solar
John Hunter Hospital leads the way in rooftop solar
Newcastle's John Hunter Hospital is now home to the largest single hospital rooftop photovoltaic solar system in the southern hemisphere.
The project is a major pillar in Hunter New England Local Health District's (HNE LHD) Sustainability Strategy, which sets an ambitious target to be carbon and waste neutral by 2030.
The display consists of more than 5,300 panels covering almost 12,000 square metres and is a $3.2 million NSW Government investment aimed at dramatically reducing the carbon footprint of the hospital.
NSW Public Works partnered with the health district to deliver this ground-breaking project, providing technical leadership and project and contract management services. Construction safety was a critical success factor, with all work occurring on a busy public hospital during the COVID-19 pandemic. NSW Public Works worked closely with the project team and contractor to identify and manage project risks, which included managing multiple crane lifts within a busy medical helicopter flight path. The work was done over 18 months, becoming operational in October 2021.
"NSW Public Works has a long and mature relationship with HNE LHD that has developed over many years," said NSW Public Works Health Team Leader Rosemary Kelly. "That relationship is not only based on trust and longevity but is built on shared values as well. We were excited to partner with them to deliver this flagship project at John Hunter Hospital."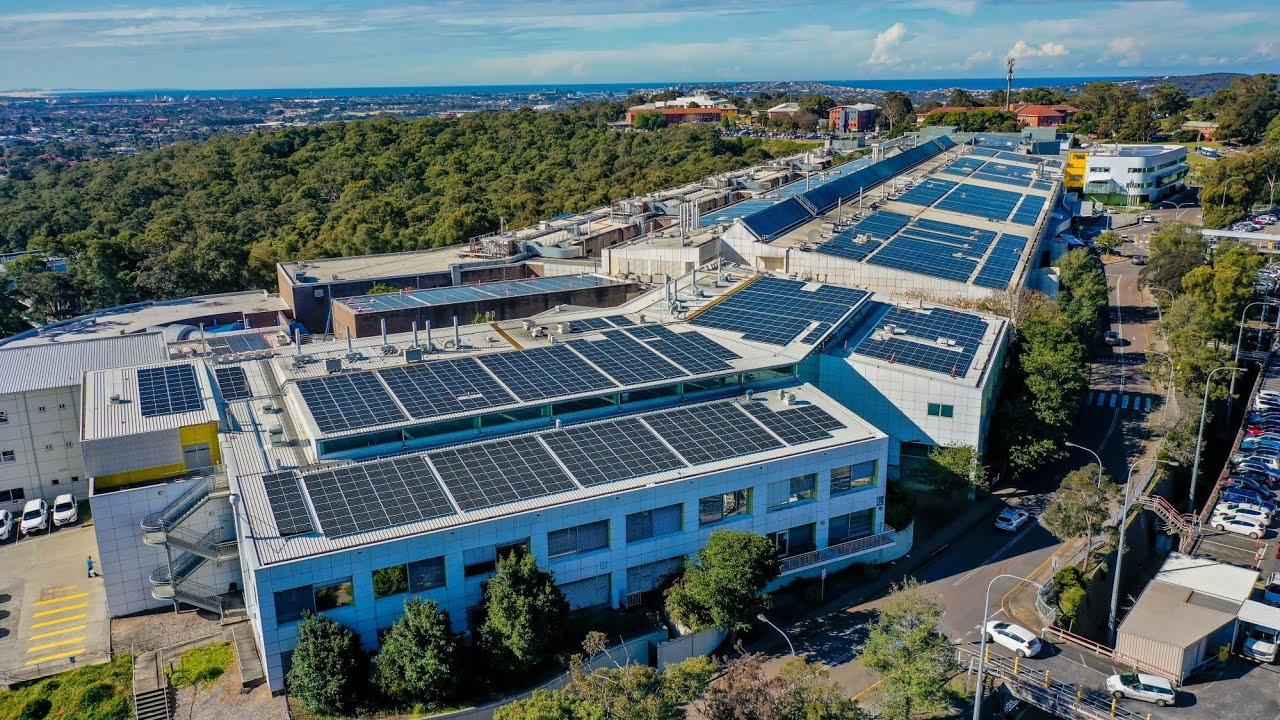 Video
John Hunter Hospital rooftop solar project
Key project details:
Largest hospital rooftop solar system in the southern hemisphere
5,300+ solar panels
2.4 megawatt generating capacity
Key pillar of Hunter New England Local Health District's Sustainability Strategy – aiming for zero carbon emissions by 2030
Project value: $3.2m
Client: John Hunter Hospital – Hunter New England Local Health District
Sustainability: Helping regional NSW transition to net zero
Contributions to the HNE LHD's Sustainability Strategy continue, with NSW Public Works also delivering a $3 million solar project across three regional hospital sites.
"We have a ton of passion and experience in the sustainability and energy transition space across NSW Public Works, and we are involved in some of the most exciting projects in regional NSW. We are looking forward to continue to work with agencies, councils, NSW Treasury and DPE to accelerate progress across our state," said Executive Director Drew Varnum.
"As our clients' ambitions and targets continue to grow exponentially, we are doubling down in building the capability and expertise of our teams to support them on their journey."
Drew Varnum, Executive Director, NSW Public Works.